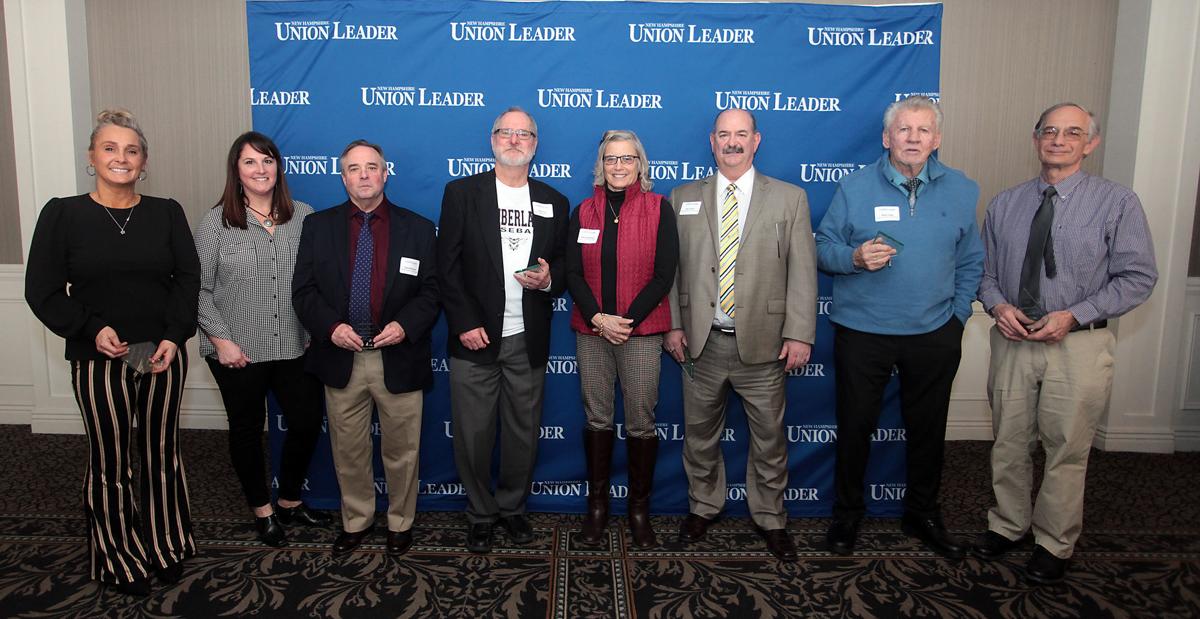 BEDFORD — Ken Osbon began coaching so he would never have to grow up.
When he accepted the Walter A. Smith Coaches Award at the New Hampshire Union Leader's "The Leaders: A Celebration of New Hampshire Sports Champions" banquet Sunday at Manchester Country Club, the former Dover High School football coach thanked his players, among others, for allowing him to achieve that goal.
The annual event, which celebrates New Hampshire's standout coaches, officials and athletes, is sponsored by Apple Therapy Services, Express MED and Bedford Ambulatory Surgical Center.
Osbon, a Rollinsford native, was honored alongside the late Socrates "Soc" Bobotas, who founded Laconia's Little League program; Dana Bourassa, who was Plymouth Regional's first wrestling coach and later founded the wrestling program at Milford High School; Timberlane of Plaistow baseball coach Jaime Fish; former Manchester cross-country coach Doug Glance; Inter-Lakes of Meredith volleyball coach Randy Mattson; and Manchester's Mark Telge, who coached tennis for 41 years, football for 40 and basketball for 27.  Read More…
https://www.unionleader.com/sports/the-leaders-sports-honorees-take-time-to-thank-their-families/article_7a790f7f-3a20-514b-8f67-9c174d6ab9d7.html